Documentation
Learn how Observable works, from first edit to publish.
1.
High-level documentation of the core concepts & motivation behind Observable.
2.
Understand the fundamental concepts & techniques for working with Observable notebooks.
3.
Whether your data is hosted on the web, stored in a database, or saved in a local file, you can access it from Observable with these techniques.
4.
JavaScript powers Observable, but you may encounter subtle surprises due to the reactive runtime. Keep your JS notebook-friendly with these techniques.
5.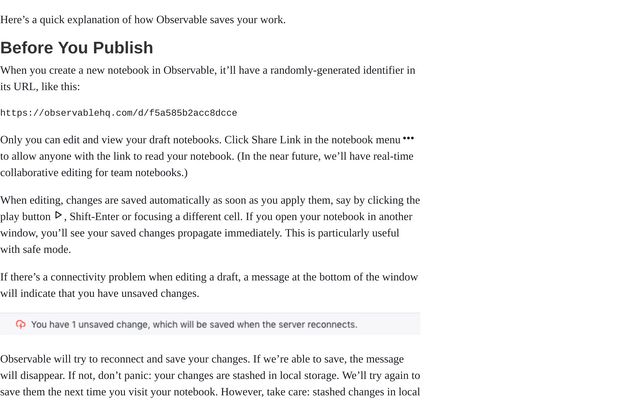 Workflows for creating content on Observable & sharing it with the world.
8.
Reusable notebooks, ready for import and remix.
9.
Learn how to integrate your Observable code into your own web apps with these guides.